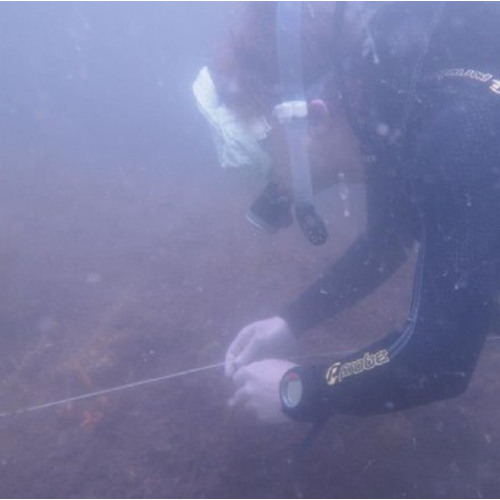 RTO
Scientific Diver
Stock No. AHCLPW305
Research or Scientific SCUBA Diver course - This is the qualification you require to allow you to conduct occupational diving for Scientific and Research purposes.
The VETAB Skills Service Council Nationally Recognised training course AHCLPW305 : Perform diving for scientific purposes - the PADI Scientific SCUBA Diver training course will give you the Qualifications.
AHCLPW305A Perform Diving for Scientific Purpose
"Training delivered by PADI Asia Pacific Pty Ltd, RTO # 6729 - www.padirto.com"

During this course you will complete a number of tasks showing your ability, which will include:
Deploy a SMB from depth using reels.

Perform a zero visibility Dive with a blacked-out mask

Perform a Emergency rescue

Surface swim 200mtr in full scuba.

Refresh your diving skills

Complete theory exams for the Scientific diver

Submit Risk Assessments, Proposals, Checklists and Dive Plans for Scientific Dives.

Previous Scientific and Research Diving experience is essential along with a high level of competency in general Scuba Diving Skills.

There is pre reading for this course as well as a homework as a homework research assignment
If there are no dates which suit, please call us on 02 9583 9662 and we can look at designing a date around your needs.
Pre requisites for this program
these need to be done prior to starting your scientific diver certification. We can put a training package togther to cover theses off as well
PADI Open Water certification-
PADI Advanced Open Water, which must include Navigation, Deep, and Night dive
PADI rescue Diver or equivalent
Apply First aid course with HLTFAID003 certificate and have a current HLTAID001 perform CPR certificate (if first aid is within 12 months, the CPR will be current)
You need a dive medical for this program. Australian Standards

AS 4005.1 for recreational

divers, and AS/NZS 2299.1 for occupational

divers

.
All divers require: Full set of Dive Equipment including computer and compass. Dive Knife.
Quality Safety Sausage suitable for deployment underwater Torch.
Tanks, weights and air is supplied as part of the course.
---
Sorry, we don't have any dates available at the moment for this course. Contact us and we'll try to accommodate you.
---