Special Deal Scuba Gear
Get Amazing Deals on Quality Items!
Welcome scuba divers! If you're looking for amazing deals on quality scuba gear and apparel, then you've come to the right place! Special Deal Scuba Gear offers an extensive selection of discounted items from renowned brands like Oceanic, Hollis, and more. Our knowledgeable staff understands the needs of experienced and seasoned divers, as well as those new to the sport. We are here to help you find the perfect item that fits your budget without sacrificing quality.
Take advantage of this incredible opportunity to stock up on essential diving equipment at unbeatable prices. Whether you're a recreational diver or require professional-grade gear, we have something for everyone—including specialized items such as specialty wetsuits and masks. Trust us to take care of all your scuba needs while saving money in the process. Head over now and explore our special deals before they run out!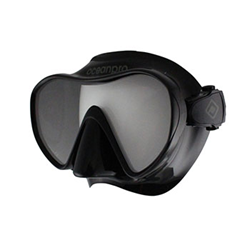 OCEANPRO Fraser Mask - Black / Black
Abyss Price: AU$ 107.10 Recommended AU$ 119.00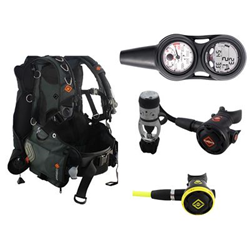 Ocean Pro Corsair Dive Package
Abyss Price: AU$ 1,795.00 Recommended AU$ 2,246.00