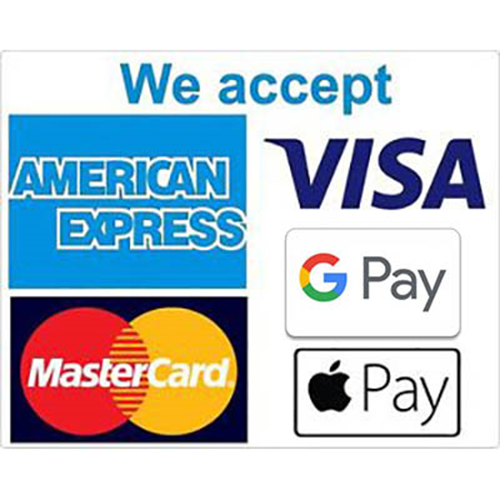 PADI
Open Water Budget (Sunday,Saturday, Sunday)
Stock No. OWBS
Recommended AU$ 449.00
Abyss Price: AU$ 349.00
Unlike most of the other learn to dive budget courses and coupon learn to dive deals in Sydney, this is a genuine PADI Open Water Diver certification. This course is designed for people who are very confident in the ocean, physically fit, with good conversational English Language and has a maximum of eight students per dive instructor. The classes run over three days, Sunday, Saturday and, Sunday.
After you complete this course you will be a certified PADI Open Water Diver.
PADI 5 Star Open Water Certification.
Price includes hire of all

necessary

equipment for the course.
All required gear is supplied during the course (there are no catches - you won't be required to buy any additional gear for the course)
Three-day lessons (theory, confined water training

and

4 ocean dives).
Course days are Sunday, Saturday and Sunday.
Maximum of 8 students per PADI Dive Instructor.
Free photo for your certification card.
PADI offline PDF manual, online eBook,

eTraining

logbook, digital RDP.
Special conditions apply to the Budget Course,

please read the contents of the Conditions tab carefully

.
Adventure Upgrade
Take the Adventure Upgrade challenge and by the end of this experience you will be a certified PADI Advanced Openwater Diver.
PADI Advanced Open Water Certification.
Take your dive adventure to a new level with our Adventure Upgrade package.
Book with your Open Water course and save $150.
A perfect way to continue your dive education and gain more experience by getting more dives under your belt.
Experience 5 extra dives including deep diving, shark diving

and

boat diving - all in one adventure-filled weekend!
We'll show you how to improve your skills in underwater navigation, including tips on how you can improve your air consumption and buoyancy control.
You also get an upgraded certification card that will allow you to dive deeper and more challenging sites.
You choose the dates for the extra 2 days training once you have completed your Open Water course.

Note:

under PADI standards, as well as basic dive equipment, you are required to carry a safety sausage and knife during these dives. If you do not have your own you can purchase these from us on the first day of the course.
Although this is a PADI Open Water course the standard Abyss Scuba Diving PADI open water course has a number of advantages over the budget course.
Smaller class size. In our standard course, the student to instructor ratio is half that of the budget course and most competitors course. This ensures that if you have any issues the instructor has the ability to work with you on an individual basis. The smaller class size means that you minimise the time you waste waiting for others to learn skills for this reason you will get more time to dive and hence you will end up a more confident diver.
PADI eLearning. This gives you the advantage of the flexibility of when you do your theory and because you can go at your own pace, this means the student comes to the course more prepared and more confident to do their in-water training. The eLearning approach will save you approximately half a day in time to do the course. PADI eLearning is the world leader in online diver training.
Shark Shields. All our standard open water course are taught with the added security of a Shark Shield to increase the participant's confidence while learning. Because of class size and other considerations, the Budget course is not taught with the protection of a shark shield. Please note the Abyss Standard and Private open water courses are the only courses in Sydney that are taught with the protection of Shark Shields. Themalution Heated Undergarment. All our standard open water courses are taught with you wearing an iDry wetsuit and Thermalution heated undergarment to ensure your enjoyment. Budget courses are taught with you using a standard wetsuit.
Lunch A light lunch is not provided during the Budget course and the Participants must provide their own lunch on each day whereas those on the standard course have a light lunch supplied.
Transport. All transport from the dive centre and to the dive sites is included with the standard course. This also includes picking up from Kogarah Railway Station if necessary. Transport is not included with the Budget Course .
Choice of Days. The standard course has a course running Monday-Tuesday, Wednesday-Thursday or Saturday-Sunday giving the participants flexibility to meet their needs. For people who see diving as a lifelong pursuit, we recommend upgrading to one of our standard courses. Choose a day that you want your in-water training lessons to run Monday-Tuesday, Wednesday-Thursday and Saturday- Sunday.
We also offer a Free Fotaflo photo package to all students on the standard course. Our staff has been specially trained to capture the best possible photos and videos of your adventure. The package can be purchased as an optional add-on for the budget course for an additional $16 or $25 during the course.
NOTE: Because of the high ratios of students to Instructor, friends cannot attend as a tag along diver on either day of the course.
To become a scuba diver, you need to be comfortable in the water and have basic swimming skills. Your instructor will have you do a 200 metre swim and a ten minute float to determine if you have basic swimming abilities. You should also be in good overall general health, particularly your respiratory and circulatory systems.

All aspects of this course are conducted in English and if you have any language difficulties, you should consider the Standard or Premium course.

Because of the Special Price of this course the folloing Conditions apply:
Phone Bookings $25 premium

No Refund under any circumstances incuding cancellation

Courses can be transfered to another date with at least 7 days notice subject to availability and including a $125 surcharge. There is no transfers permitted within 7 days of the course ( less than 7 days notice will result in total loss of the course payment)

Participants must be on time for each component of the course, with all home study completed (taking 6-8 hours) or they will be required to transfer to another date with a $125 surcharge.

Must be able to swim 200m and tread water for ten minutes.

Participants are required to sign a waiver prior to begining the water component of the course.

Participants under the age of 18 must be accompanied by a responsible adult to sign the required paperwork.

All training material and training is in English, a good comprehension of English is necessary .
For
safety, all students complete a
brief
scuba medical questionnaire
that asks about medical conditions that could be a problem while diving. If none of these apply, you sign the form and you're ready to start. If any of these apply to you, as a safety precaution your physician must assess the condition as it relates to diving and
sign
a medical form that confirms that you're fit to dive.
Dive medical in accordance with Australian Standard, A.S 4005-1 (1992).

Some medical conditions may prevent you from diving. For example: heart disease asthma, epilepsy or diabetes. If you are unsure of a particular medical condition, please check with us prior to reservation.
The minimum age to start this course is 15 years old. For those aged 12-15 we recommend our standard PADI open water course.

The itinerary for the budget course is:
| | | |
| --- | --- | --- |
| Sunday | 9:00am to 5:00pm | Theory Session |
| Monday | 8:00am to 5:30pm | Confined Water Session 1-5 & Open Water Dive 1 |
| Tuesday | 8:00am to 5:30pm | Open Water Dives 2, 3 & 4 |
Please note:
You must wait 18 hours after diving before flying so you cannot fly until 9 am the day after the course ends.


Participants must be on time for each component of the course, with all home study completed or they will be required to transfer to another date with a $125 surcharge.
---
Sorry, we don't have any dates available at the moment for this course. Contact us and we'll try to accommodate you.
---