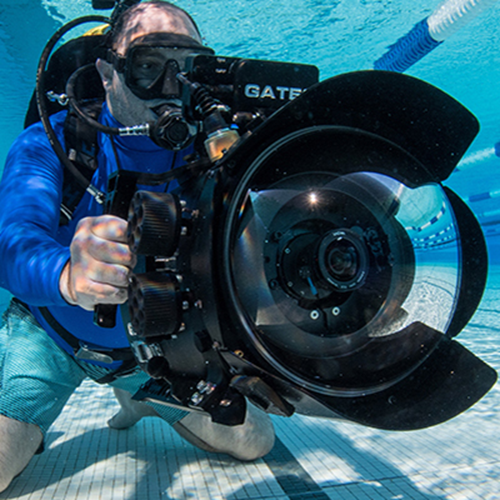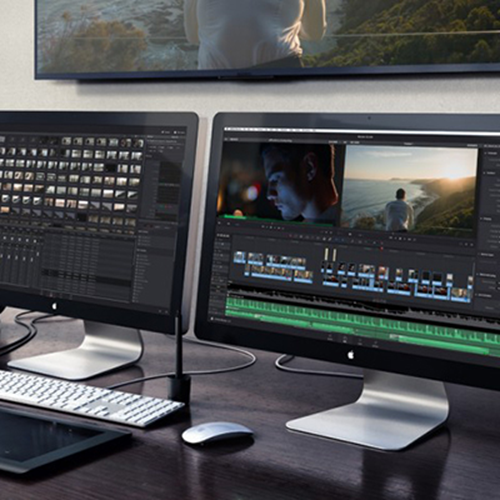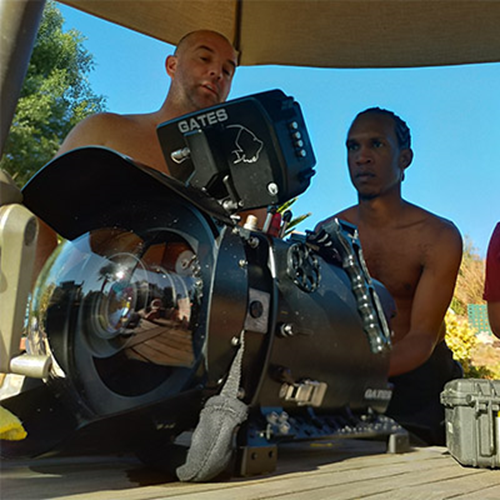 Abyss Scuba Diving
Underwater Videographer Internship
Stock No. UVI
Make Underwater Video Your Career
Travelling the world, making money from filming underwater…sounds like a dream job right?
There are many aspects of diving that benefit from filming services. These include filming dive groups, liveaboard charters, promotional videos for dive resorts and underwater documentary film making, to name a few.
In 3 short weeks, you can become a sought after underwater videographer, with the skills required to make a living filming underwater.
Over the course of 3 weeks, you will gain industry recognised certificates in the following:
You will complete 20 dives over the three weeks, as well as eight days of classroom training.
What You Will Learn During Our Underwater Video Course
Using a range of cameras including compact point & shoot, DSLR and RED Digital Cinema cameras, you will gain proficiency in the following areas of underwater video.
The fundamentals of video settings
Video codecs and compression
Colour bit depth
White balancing
Sensor sizes
Lens choice
Exposure settings
Composition
Lighting
Recording interviews and audio
Shooting for a sequence
Editing a story
Colour grading techniques
Audio editing
Underwater housing selection and maintenance
Students will be required to shoot and edit a total of 4 videos, each being 1 minute duration. You will also submit a 3 minute show-reel to complete the course.
About Your Instructor
Peter Lightowler is highly regarded in the industry as the most helpful and knowledgeable instructor to learn from.
Peter holds diplomas in video editing and colour grading from AFTRS and has worked on many TV shows and film. These include teaching at NASA's Neutral Buoyancy Laboratory, filming the Uber Mini Submarine for Tourism Queensland, shooting underwater sequences for The Amazing Race TV show, through to creating content from remote Aboriginal communities for The Northern Territory Government.
When not teaching underwater video courses, or shooting for film and TV, Peter is often found teaching workshops on RED Digital Cinema Cameras.
As a certified instructor for Gates Underwater Products, Peter will teach you best practices for setting up, maintaining and troubleshooting Gates housings.
Being the only Master Trainer for Davinci Resolve in Australia, you will be taught to the highest standard of video editing.
Making underwater footage pop with colour is critical for storytelling. As a student of DUAI's underwater video course, you will gain an understanding of how colour reacts with water and you will also learn tips and tricks to overcome the lack of colour in underwater footage.
The underwater video course runs for 3 weeks.
How much is the course?
The total cost of the video course is AUD $4000
What requirements are there?
You need to be a certified diver. We include tanks and weights in the cost, however, dive gear and accommodation are not included. Rental options are available for dive gear and we have accommodation options available.
You need no previous video experience.
Do I need to have a camera?
No, we supply all camera equipment for the duration of the course.
Do I get to keep the footage I shoot?
Yes you do. You will need to have your own hard drive of a large enough capacity to store the footage, but yes, everything you shoot, you keep.
Where is the diving done?
All diving is done in Sydney. Sydney has some amazing diving with a good range of wide angle and macro options.
Offering a diverse range of marine life, Sydney is the perfect place to practice your video skills.
---
---