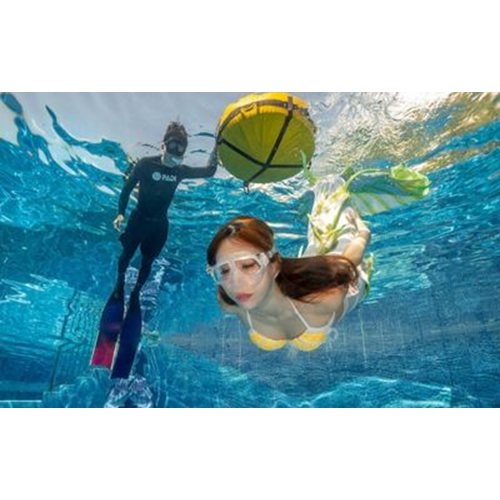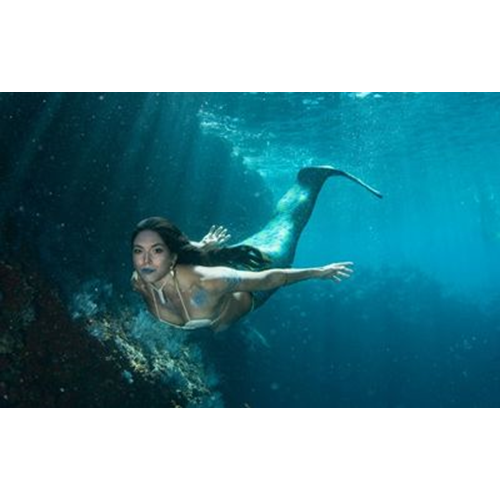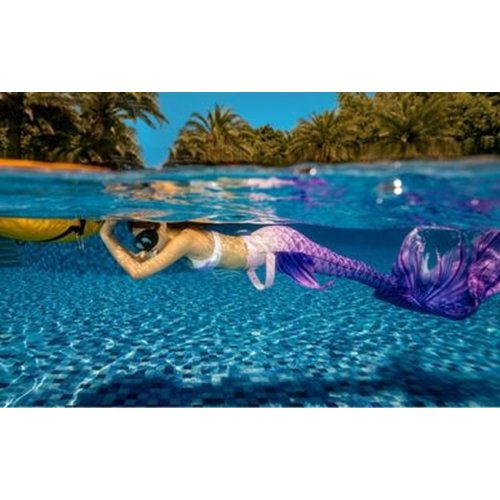 PADI
Basic Mermaid Course
Stock No. BMER
Immerse yourself in the magical world of mermaid diving with PADI's Basic Mermaid course! Learn about the background, principles and culture of this activity while developing important safety skills. You will also practice fundamental water techniques to make your experience even more enjoyable. Join us on a journey that is sure to unlock your inner mermaid!
In order to join the PADI Basic Mermaid program, you must be a minimum of tenyears old and possess excellent swimming abilities - capable of swimming 25m unaided and floating comfortably at the surface for 3 minutes. Additionally, good physical health is necessary; no prior snorkeling or diving experience is required.
The PADI Basic Mermaid Course is divided into two parts. Initially, you'll have to study independently through the PADI Basic Mermaid eLearning program (or your instructor may arrange for classes if it isn't accessible in your language). Following that, a confined water session will be held with either a pool or similar area to practice basic mermaid diving skills, prevention and handling of potential issues, and learn how to perform mermaid dives.
---
Sorry, we don't have any dates available at the moment for this course. Contact us and we'll try to accommodate you.
---
Customers Who Viewed This Item Also Viewed